Paul Brunton Daily Note

We are having problem with our mailserver - we are not able to send any daily notes!
Glimten kommer inte bara för vårt nöjes skull, vissa förpliktelser avseende rening och självförbättring följer i dess spår. Det ljus som glimten kastar in i vårt medvetande belyser även våra synder och svagheter. Vi ser dem tydligare för vad de är, liksom de förändringar som är nödvändiga – men också den förlåtelse som nåden ger.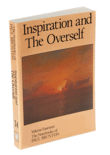 Från The Notebooks of Paul Brunton, volym 14
Kategori 22: Inspiration and the Overself
Kapitel 7: After the Glimpse
Nummer: 223