Paul Brunton Daily Note

We are having problem with our mailserver - we are not able to send any daily notes!
Lo que una vislumbre nos concede no es para nuestro mero placer y satisfacción: esta necesita ser seguida de ciertos deberes de limpieza y perfeccionamiento de uno mismo. La luz que arroja en nosotros también ilumina nuestros pecados y debilidades. Los vemos con más claridad como lo que son, así como también reconocemos la enmienda que debemos hacer. Pero además vemos el perdón que concede la gracia.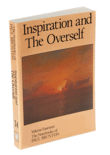 De The Notebooks of Paul Brunton, volumen 14
Categoría 22: Inspiration and the Overself
Capítulo 7: After the Glimpse
Número: 223