Paul Brunton Daily Note

We are having problem with our mailserver - we are not able to send any daily notes!
Un aperçu spirituel ne nous est pas octroyé seulement pour notre plaisir et satisfaction : il y a certains devoirs de purification et d'amélioration de soi qui s'en suivent. La lumière qui nous éclaire lors de cet aperçu, éclaire aussi nos défauts et nos faiblesses. Nous les voyons alors plus crûment, pour ce qu'ils sont, ainsi que les amendements à faire, mais nous voyons aussi le pardon accordé par la grâce.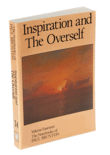 Extrait des Notebooks of Paul Brunton, volume 14
Catégorie 22: Inspiration and the Overself
Chapitre 7: After the Glimpse
Numéro: 223